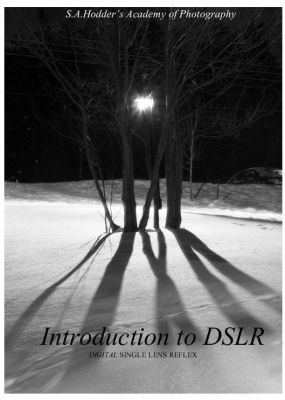 Introduction To DSLR - Take Control Of Your Camera.
This is the first of two courses, designed to help DSLR users move from using the camera in Automatic. During this four week course,  you will learn how to control: Shutter Speed, Aperture, Light metering/Bracketing, ISO and more.
You will need your own camera and Tri-Pod.
The course takes place over four weeks with a two hour class per week. There will be homework assigned every week.
Introduction To Lightroom.
I have designed this course as a step by step learning experience, to help new and unexperienced Lightroom users gain control of the program and it's features. 
The course runs 1 evening over 3 weeks, there will be home work assigned to be completed between classes.
You will need to bring your laptop, camera and have Lightroom installed on your computer.
One on One Classes

Spend an hour or more with me learning how to use your camera, be it a DSLR or Pocket camera.

This time is for you and any question or anything you want to learn, to take pictures or improve your photographic knowledge.
Cost per hour $40.00 + HST
Filters and how to use them.
There are alot of different filters on the market and knowing what they are for and how to use them, can be one of the mst challenging things about them. I often get asked I want to take this kind of picture, what should I do and use to acheive this? 
This is a 4 hour course that covers the most common filters with some extra's, 2 hourse will be used on getting to know about the filters, the last 2 hours, we will be outside testing and trying the different types.
If you would like me to come to your comunity to teach a weekend course please send me an email, with the datails So I can give you an accurate price to participate.

Curse pricing will vary due to distance from Corner Brook, the cost to hold the course and cost for accomidations.